Partner GST Service Centre (GSC) brings the convenience of local GST Preparers to service national tax payers in a secure place. Each individual Partner Practices & Services site provides its own service package, processes your GST Reports, electronically file it, and handles any adjustments or reconciliations.

Click on any of these categories from Partner GST Service Centres & Practices to access the listing of the service centres and practices and their associated websites and learn more about the level of services on offer. Simply click on a centre or practice's name to go directly to their website or access to their contact details.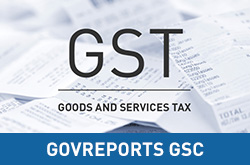 Once you've identified a Partner GST Service Centre or Practice, you can learn more about that GST service provider and what they offer before connecting to its site by selecting the Learn More link.

Partner Service Centres & Practices are independent service providers with their own commerce policies. Please note that a Partner Service Centre or Practice may elect not to accept service requests from tax payers with or without sufficient GST information required or based on the location of the tax payers. Refer to each Partner Service Centre or practice's site for specific information.




Service Policies

Individual Partner Service Centres or Practices have their own service policies. All tax payer service requests, including disputes, payments, contacts, or GST files required for reports generation should be directed to the individual Partner Service Centre or Practice.
---
Service Assurance

GST service provided from a Partner Service Centre or practice have their own assurance and guidelines when accepting to provide the service to you, which you can access while browsing a Partner Service Centre or Practice website. GovReports does not provide any assurance or guarantee on Partner service centre or practice services.
For further assistance, please
Contact us
.